The power of an image is hard to ignore. Research shows that people remember 80% of what they see, and just 20% of what they read. Plus, a staggering 90% of information transmitted to the brain is visual. How you showcase your products online can be the difference between a sale and no sale. The better your products look on your website, the more you will sell. Join us as we take a closer look at the crucial role of product photography for your ecommerce business.
Make up for a lack of physical interaction
When shopping on the high street, consumers get to experience a product before making a purchasing decision. They can physically touch it, pick it up, try it on. As an online retailer, you need to provide a strong visual representation of the product to make up for this lack of physical interaction.
Your ecommerce site needs product photography that shows each item from a variety of angles. Include close-ups of important features and any unique selling points. If your website sells handbags for instance, consider the key angles and shots required to help the customer build up a strong mental image of the product. You should include close-ups of any buckles or fastenings, shots of the inside, front, back and sides.
Options and angles
If a product is available in a range of colours or sizes, your site needs to show a photo of each option – don't leave your customers guessing. Offering multiple angles and options demonstrates that you understand a customer's need for strong visuals. It shows that you are making every effort to simplify their buying decision. If your customers are satisfied, they're more likely to return to your site.
Nike
The Nike website has some great examples of multi-angle product photography. Each pair of shoes is photographed from a variety of perspectives, enhancing the visual representation of the product. The consumer can consequently make an informed purchasing decision.
Image from www.nike.com
Bill Blight Bags
Similarly, the product photos we took for Bill Blight Bags make up for a lack of physical product interaction by showing each item from a range of angles. When it came to photographing the Buffer camera bags, we wanted potential buyers to feel like they had experienced the product just by looking at the images. To achieve this, we shot the bags with camera equipment inside, giving consumers an idea of how much they can hold and how the special-feature Velcro dividers can be used.
Convey brand values
Product photography communicates your brand values. As well as giving the consumer essential details about an individual item, strong product photography has the ability to convey the spirit of a brand. Your photos are your brand ambassadors! They can build trust in both your products and your business as a whole.
Bang and Olufsen
Take Bang & Olufsen for instance, whose close-up detail shots reflect the company's commitment to slick simplicity, quality and innovation. The full-screen images they use on their website draw attention to the tiny finishing details that give Bang & Olufsen products that next level of quality. These immaculate product shots with their clever lighting and consistent colouring, portray the company's brand and values. You expect exceptional products with exceptional customer service – perfect for driving sales and customer loyalty.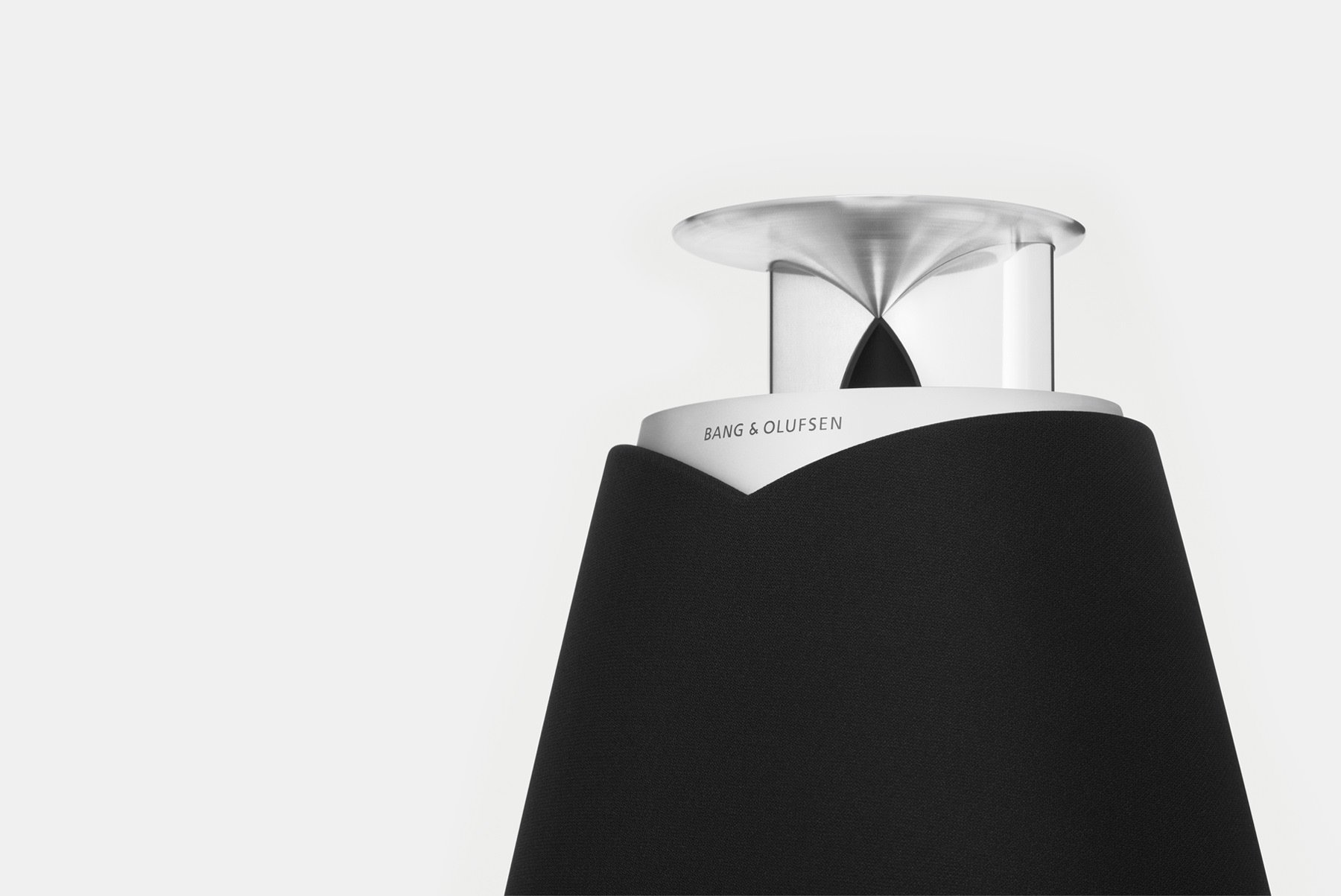 Maureen Carr
The product photos we shot for local Devon knitwear producer Maureen Carr are another example of how ecommerce website images can express the essence of a brand. The crisp, clean, vivid photos highlight the fluidity and elegance of the garments Maureen creates. And, by featuring the knitwear on vintage-style tailor's dummies, the business' dedication to bespoke, luxury style is conveyed.
Create desire
Product photography can help to create a sense of desire. By featuring lifestyle shots on your site (people using your products in their natural environment) you are selling a way of life and giving consumers something to aspire to. These sorts of photographs connect with your customers' emotions and are an effective way of converting interest into a sale.
ObBabee
These lifestyle shots from our ObBabee children's cutlery photoshoot demonstrate how images of a product being used can connect with consumers' emotions and give them something to desire. By showing children mastering the hold of the training cutlery whilst having fun, parents are given an 'ideal' to aspire to. Plus, the light, airy kitchen setting, which looks like a homely, family space, helps tell the story of the brand. It all helps appeal to the business' target market.
Product photography impacts Social Media
With the boom in visual social networks like Pinterest and Instagram over recent years, it's also worth mentioning how photographs can significantly raise awareness of your ecommerce business across social media. Attractive, professional photos that appeal to your target market are more likely to be shared by customers across these visual networks. These platforms can create a buzz around your products and ultimately drive traffic to your website.
With the power to maximise visual appeal, attract customers and increase sales, high-quality product photography is not to be underestimated. After all, your products are the backbone of your ecommerce site. If you don't prioritise how they appear online, overall perceptions of your business could be damaged.
To find out more about the services we offer, and to see some recent examples of our work, visit our website. And please do contact us if you have any questions about how product photography can help your business.