On the lookout for a commercial photographer in Exeter? With over 20 years of experience in the photography industry, Spencer Cobby brings a unique blend of creativity, attention to detail and unrelenting passion to each and every project. His local Exeter studio is more than equipped to accommodate a range of commercial photography projects, all within easy reach of the M5.
Here, we're delving into Spencer's diverse background in photography, before exploring the range of commercial photography services he provides.
Over two decades of photography experience
After obtaining a first-class photography degree, Spencer worked as a studio photographer in London for many years. His work spanned across several different areas, including the fashion, advertising and motor industries. Spencer has also worked for Canon UK, led an underwater photography course in the Red Sea and travelled the world as a portrait photographer on board cruise ships!
This myriad of experiences has equipped Spencer with a wealth of expertise in the photography industry. Thanks to his extensive and varied knowledge of various photography styles, he is able to deliver an exceptional service to a diverse range of clients.
Whether you require formal cut-out product shots for your ecommerce store, professional business headshots, or even fun publicity snaps of a local event, Spencer has the experience to deliver outstanding results in a professional and friendly manner.
Let's take a closer look at the different commercial photography services that Spencer can provide.
Product photography
Are you a South West business looking to launch a new product or overhaul your existing marketing collateral? Spencer can create slick product photographs that speak to your target audience and showcase what your brand has to offer. He understands just how important professional product images are for a brand, and is able to use this knowledge to create photos that are optimised to increase conversions.
Under the umbrella of product photography, there are several specific services that Spencer specialises in. Let's take a look at these in more detail.
White background product packshots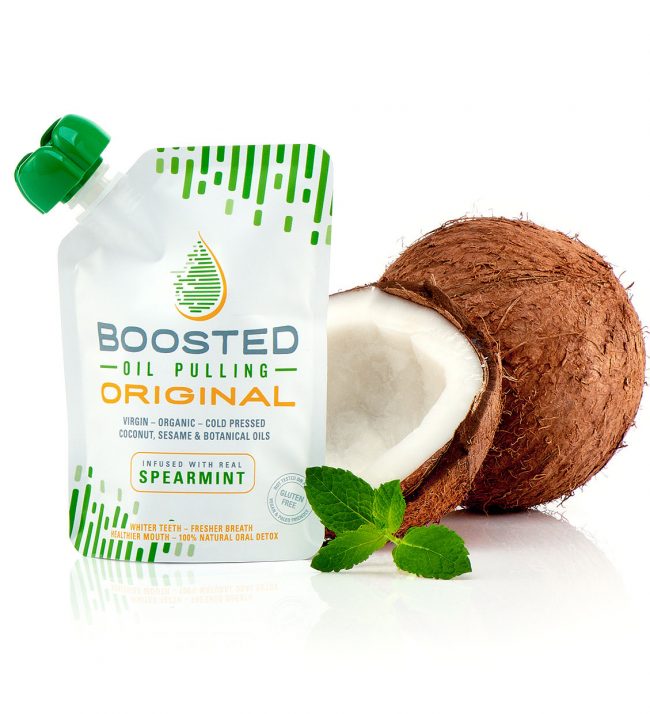 Formal white background cut-outs are an extremely popular way of shooting products for an ecommerce site or printed catalogue. They are a simple yet professional way of showcasing your products and all their unique selling points. Spencer creates a perfect white background, which helps to focus the customer's gaze on the product itself and accentuate every key detail.
Studio fees for our white background product packshots are based on either an hourly, half-day or full-day rate. We can also shoot on location. Check out our price guide for more details.
Lifestyle product photography
Lifestyle product photography is all about bringing your products to life. These all-important images showcase your products in real-life scenarios. They are a great way to connect with customers' emotions, as they offer consumers a tangible lifestyle to aspire to. This is a must for arousing interest and increasing sales.
Spencer can work with your team to find the right models and locations to bring another dimension to your products. From building simple lifestyle sets, to styling larger location shoots, he loves putting his creativity to the test and creating truly engaging lifestyle photos.
The cost per image for simple studio lifestyle shots is the same as our white background cut-out rates listed above. There is a charge for creating any set backdrops, which is dependent on the complexity of your requirements. Shoots on location require a bespoke quotation – get in touch to find out more. 
Take a look at some of the following lifestyle product shots Spencer took with artisan homeware brand, Nkuku.
Packshots and lifestyle product photography
A packshot is an image of a product in its packaging and labelling. It's an important stimulus to sales, helping to trigger in-store product recognition. Professionally produced packshots help to increase your credibility within the market, therefore enhancing your competitive advantage. These can be combined with lifestyle product photos to develop lasting connections with your target audience.
Product and packaging
Spencer is trusted by clients to shoot pristine, consistent images that are good enough quality to represent their brands across the web and in glossy magazine spreads or brochures. He exercises meticulous care and attention to showcase your packaging at its best.
Food and drink
Spencer has worked with a wealth of outstanding local food and drink producers on a range of tasty product photography projects. A well-executed food or drink snap will instantly attract attention and leave the audience craving more, and Spencer knows all the tricks of the trade to create mouth-watering food and drink photography.
Not only do high-quality food and drink images inspire your customers' appetites, they convey your business as a reputable establishment with a passion for excellence and commitment to detail – two must-haves for a food and drink retailer! Here's an example from a shoot with a local restaurant, The Flat. 
Clothing
From start-up boutiques to established highstreet names, Spencer has worked with a wide range of clothing brands over the years. He provides both studio and location clothing photography, and knows how to present clothes products in the most stylish yet practical ways.
Website photography
As highly visual beings, us humans are drawn to the imagery on a website before anything else. It is therefore key for your website photography to make a positive, lasting impression. It needs to tell the story of your business. It needs to sell your products, services and staff in a way that reflects your core values. This will help to raise brand awareness, whilst evoking an emotional connection with your audience.
Using his knowledge of the industry and the way it responds to cultural changes, Spencer is always aware of the latest website photography trends. Working together with you, he will endeavour to tailor the style and content of your photography to appeal to current trends, whilst ensuring it speaks to your target market.
Commercial photography
Commercial photography is all about creating images to help promote and sell products and services. As a business, you need a rich reserve of images to create a consistent visual identity and demonstrate your core values. These photos can be featured in adverts, brochures, leaflets and menus, to name just a few of their uses.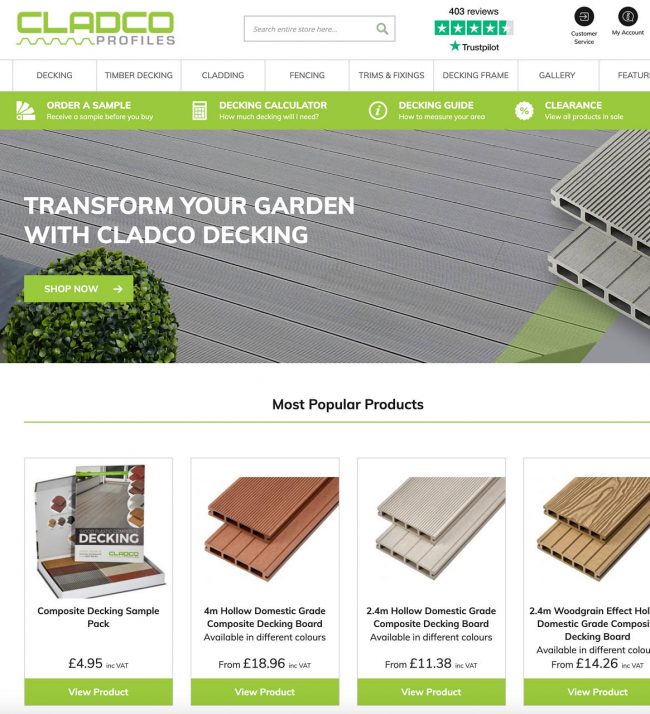 Thanks to his many years of experience, Spencer has the skills to create commercial photographs that inspire emotions and encourage purchases. By making an effort to gain a real understanding of your brand and its underlying values, he can produce photos that represent your business in a clear, imaginative and professional manner.
People and lifestyle
Whilst stock photos can be a tempting solution when it comes to your marketing collateral, we are huge advocates of creating your own commercial photographs featuring your very own staff members. This is a great way of humanising your brand and helping potential customers get to know your business. We know from research that the presence of human photos on a website landing page can boost conversion rates through increasing trust. Having your real team featured in the images will only make this stronger.
If you're looking to bring a creative, personal touch to your business' marketing images, then Spencer is ideally suited to help make this a reality. These relaxed and friendly lifestyle shots that we produced for Devon Partnership NHS Trust recruitment are a great example of a successful local commercial photography project.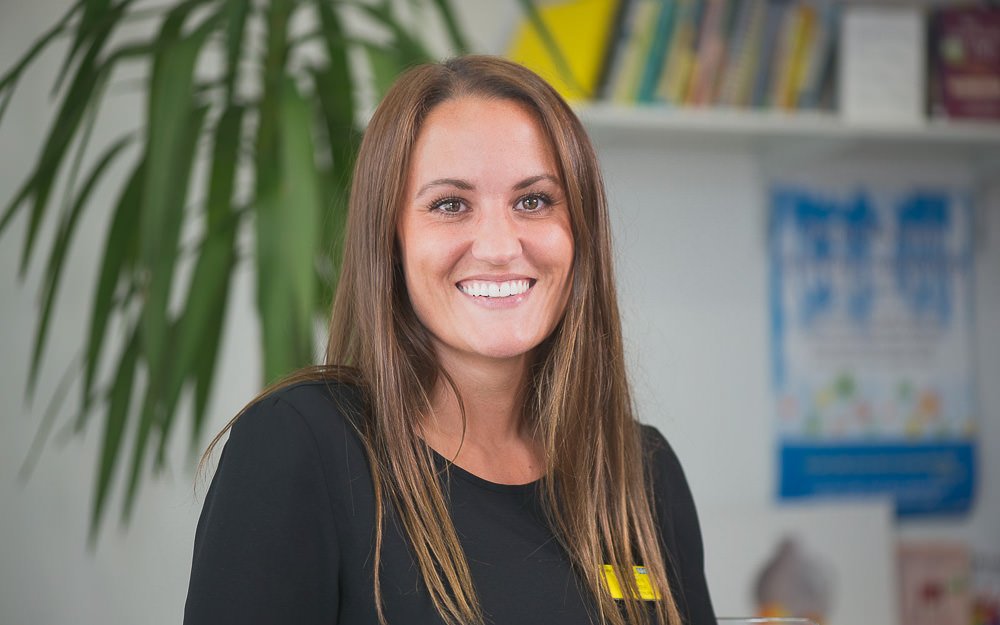 Business headshots
Professional business headshots are a highly versatile marketing tool. Not only do they present a company and its employees in a professional manner, but they provide an important personal touch. They can be used on an 'About Us' webpage, LinkedIn profiles, or within printed marketing collateral to help foster strong connections with customers and positive relationships for sales.
To find out more about what a corporate headshot project with Spencer involves, check out this article, where we went behind-the-scenes at a shoot with local ecommerce experts, Swanky Agency. Swanky wanted simple, high-quality, white-background headshots to complement the crisp, modern look of their revamped website. At the same time, it was important that their staff headshots conveyed the fun and friendly personalities of their team. The team were delighted with the results – super-swanky business headshots perfect for showcasing their enthusiastic team members.
Industrial
It's not always easy thinking of creative ways to produce industrial photography for marketing use. Whatever industry you're in though, Spencer will find engaging ways to document your business. He can snap locations, products, machinery and people, turning everyday activities into compelling images that get noticed.
Take a look at these images we shot of real All Clean staff cleaning air ducts at a clients' premises. The photographs bring the service to life, clearly communicating to potential customers what they can expect from All Clean's offering. The focus of the image is on the work being done by the staff, with a clean and humanised end-result. Who would have thought photographs of air ducts being cleaned could be so engaging!
Event photography
Passionate about helping people capture lasting memories of special events, Spencer also specialises in event photography across Exeter, Devon and the wider South West region. From family fundraisers to charity fun-runs, military parades to award ceremonies, he can create high-quality photographic mementos of your events.
As part of this event photography service, we can provide a range of high-resolution, ready-to-use images in as little as 24 hours. There's even the option of on-site printing with our state-of-the-art thermal imaging printers!
Photographing royalty
In September 2018, Spencer was honoured to photograph Her Royal Highness the Princess Royal at a very special event at Devon Carers in Exminster. HRH, who is President of the Carers Trust, was in Devon to officially open the new Devon Carers Service. Such an important milestone event deserves the finest quality photographs to match, and we were privileged to be involved in documenting such a momentous occasion for Devon Carers. 
We're always interested in hearing about local events in and around Exeter, so please do get in touch if you're organising an event and would like a free initial photography consultation.
Underwater photography
The allure of underwater photography is hard to resist, and Spencer is certainly no stranger to the magic of capturing images beneath the water. With six years of experience as an underwater photographer behind him, he combines technical skill and the latest technology to produce stunning images in range of environments.
Check out this recent interview with Spencer, where we dived into his background in underwater photography and found out what he loves most about snapping away under the water!
Water Babies photographer
Water Babies is a swimming school for babies and toddlers, birthed in the South West of England. Alongside swimming lessons, they offer underwater photoshoots that capture spectacular images for families to treasure forever. Spencer has been working with them as a contracted Underwater Children's Photographer since 2013.
Working in an underwater studio, his photography his carefully interwoven into children's normal swimming lessons. As you can imagine, taking photos of babies and toddlers underwater isn't easy, so there's a team of people involved. 'Dipographers' swim the children in front of the camera at just the right moment. It's Spencer's job to capture that special shot over three submersions. All this whilst trying to hold his breath, lower his heart rate and keep hold of the equipment!
Underwater portraits
Spencer also caters for swim cools, schools and other swimming clubs. During swimming lessons, children can come in groups of 4-6 for three sets of action shots and one underwater portrait. As long as the children are happy swimming in front of the camera, Spencer is happy to snap away!
&nbsp
Get in touch
Please feel free to contact Spencer if you'd like to find out more about any of the services he can provide as your Exeter commercial photographer.