The importance of product photography is not to be underestimated. Your product images play a key role in a consumer's experience on your site. They showcase your products, create a sense of desire, build trust and distinguish your brand from the competition.
But they also have a critical role before a shopper even reaches your site. Well-optimised product photography images help improve your site's organic search engine rankings. Ultimately, your images can influence conversions throughout the entire purchasing funnel.
If you're eager to harness the power of product photography to improve your ecommerce success, we hope you'll find these eight top tips helpful. Here's how you can increase conversions by optimising your product photography images …
Show your products in use
Including people and context in your product photos is a key tactic for increasing engagement and conversions. Lifestyle shots show your products being used by people who resemble the target audience. This is a clever way of connecting with consumers' emotions and creating a sense of desire. You're selling a way of life and offering the audience a tangible lifestyle ideal to aspire to. If a customer can easily see the benefits of a product and imagine it in their own life, they are more likely to convert their interest into a sale. This is much easier to achieve with lifestyle product photography, especially when shot on location.
Show smiling faces
Studies have shown that photos of smiling customers can increase conversions. One study in particular found that conversions shot up by over 100% when they replaced a text-heavy product page with a large image of a smiling customer and a graphic of the product's features!
Take heed though – whilst smiles are good for conversions, there's always a danger of your images appearing forced or fake. Rigid, staged lifestyle shots with insincere emotions can be off-putting for consumers. They want to relate to the people and scenes pictured on your website. Opt for a more candid photography style (a major photography trend for 2019!), by capturing your models naturally interacting with your products in everyday situations. Try to capture genuine smiles that reach the eyes. Not only will this establish authenticity and trust, it will create a sense of desire and drive conversions.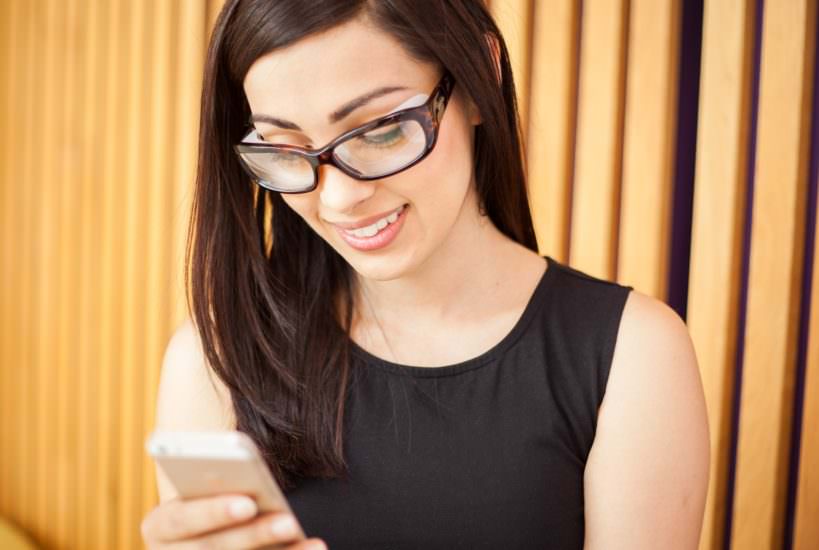 Include multiple angles
Another way of increasing conversions through your product photography is by showcasing your products from a variety of angles. As an online retailer, you need to provide consumers with a strong visual representation of your products to make up for the lack of physical interaction. Be sure to include close-ups of important features, as well as photos of different colour and size options. Presenting multiple product angles and options helps your customers build up a strong mental image of a product. As a result, you're increasing the likelihood of a customer converting.
Image: www.colvilleleather.co.uk
This also helps to boost conversions by developing trust between retailer and consumer. It demonstrates that you understand a customer's need for strong visuals and detailed product information before they commit to a purchase. This portrays you as a helpful, trustworthy brand, thus increasing customer satisfaction and boosting conversions.
Shed the unnecessary kilobytes
Once you've got a collection of high-quality product photography images that connect with your target audience and help strengthen your brand, it's time to optimise them for your website.
Uploading full size images to your ecommerce site could add considerable load time to your web page. We know that this is a sure fire way to annoy consumers, reduce engagement and diminish trust. It's also a huge factor in low conversion and retention rates. In fact, according to recent research, every one second delay in load times can decrease conversion rates by 7%!
Fear not though. You can use a technique called 'minifying' to optimise your product images and speed up your online store. This reduces the size of an image by sacrificing a minimum of the quality. The change is usually hardly visible with the naked eye. There are plenty of free minifying apps that will compress your images for you.
Name product images correctly
You can also optimise your product photography images by taking the time to name them correctly. Be informative and clear, describing what is in the photo as best you can. Include as many relevant keywords as possible to help boost your search rankings. A useful tip is to use hyphens to separate words in your file names, as this improves readability by algorithms.
Edit image alt text behind the scenes
A conversion tactic that's often neglected is to optimise the alt text of your product photography images. If you've not come across alt text before, this is primarily used for accessibility purposes. It is the text that will be read aloud by screen readers to users who have difficulty navigating websites in a conventional way. It ensures that all users can appreciate and benefit from the content on your site.
This alt text also has a key role in your site's search engine optimisation (SEO). Google looks to your images' alt text to understand what they contain. With this in mind, you should include details in your alt text that will appeal to people searching for your products. You could include the product description, as this will help search engines understand exactly what is on your page. Try to include your main keyword and your company name too. Optimising your alt text increases your chances of being ranked higher. Increased visibility in turn lends itself to increased conversions.
For a guide to writing good alt text, check out this useful Moz guide.
Invest in A/B testing for the best results
As with any changes you make on your online store, changing and improving your product images is part of an ongoing learning cycle. There is lots of value in A/B testing any changes you make.
If you're not familiar with A/B testing, it is a key component of any optimisation campaign. It compares two variations of a webpage to determine which one performs better for a given conversion goal. This type of testing allows brands to make carefully considered changes to their websites and then collect data on the impact on users' behaviour. A/B testing can be used to answer one-off questions, or to continually improve a goal over time through several iterations. The key is to tweak small things with your product photography images, observe, record, then tweak again.
Image: www.jeffbullas.com
There are lots of useful tools you can use to evaluate your testing data – why not check out Google Optimise to get started.
Consistency is key
When it comes to your online collection pages, consistency is key. Whether you choose plain and simple white background shots or more dynamic lifestyle shots, pick one photo style and stick with it. This style should fit with your products and your overall brand.
Having a unified set of product images all the same size, taken at the same angle, with the same background, gives your store a slick, professional look. This strengthens your reputation as a trustworthy retailer and encourages shoppers to progress through the purchase funnel.
Consistency is also important for conversions because it assists your customers with their buying decisions. It makes it easier for shoppers to compare products at a glance, as they can easily spot any different features and unique selling points.
Consistency doesn't mean sacrificing variety or creativity. You can showcase other styles of photos on rollover, and include all those important angles on your individual product pages.
Spencer Cobby product photography services
Here at Spencer Cobby Photography, we specialise in crafting amazing images that accentuate the quality, purpose and key features of your products. We understand how important product images are for a brand. Our extensive knowledge of the industry means that we are able to create high-quality images that maximise visual appeal whilst attracting customers and increasing conversions. We've worked with a vast range of brands on white-background cut-out shots, lifestyle images and more. Our professional product photography services are carefully tailored to suit the individual needs of our clients.
To find out more about the services we offer, visit the dedicated product photography page on our site.
Feel free to get in touch if you have any questions about our product photography services. We love connecting with passionate brands wanting to transform their web presence with powerful photography! And if you're just getting started with product photography and want some more useful tips, take a look at this handy article on our blog.