Interview with co-founder, Chloe Whipple
We recently ventured on a food and drink photography expedition to The Flat restaurant: a bustling vegetarian/ vegan restaurant located on Fore Street, the hub of all things Indie in Exeter. Having just celebrated their first birthday, we sat down with co-founder Chloe Whipple.
What inspired you to open a restaurant?
Both of us had been living and working in Exeter for a while. Pietro (co-founder) had worked as a pizza chef in several restaurants and had begun to feel like he couldn't express himself creatively in the kitchen. He found that others didn't seem to have the same values and desires as he had.
We thought about the freedom and ownership of running a business and what values we would tie in and both felt like it was time to start something new.
Pietro talked about how, when he was in his teens, he would cook huge meals for his friends. They wouldn't go out and party like we do here, but would spend hours sitting together talking and eating. He loved the social element of everyone gathered eating really good food together. That's a really big part of our heart for The Flat – we've created a space for people to 'come into our home' or 'our space', to feel welcomed, relaxed and to give them great food.
What is unique about your restaurant?
I think being a vegetarian/ vegan restaurant really appeals to people, although we never intended that to be our identity. We just wanted to follow through with what we felt was sustainable and what we believed in.
The size is quite unique- it's small, intimate and personal – sort of a community feel.
As far as the menu goes, we wanted a foundation of traditional Italian recipes, but with a British influence. So our food is a fusion of classic Italian flavours and local British ingredients.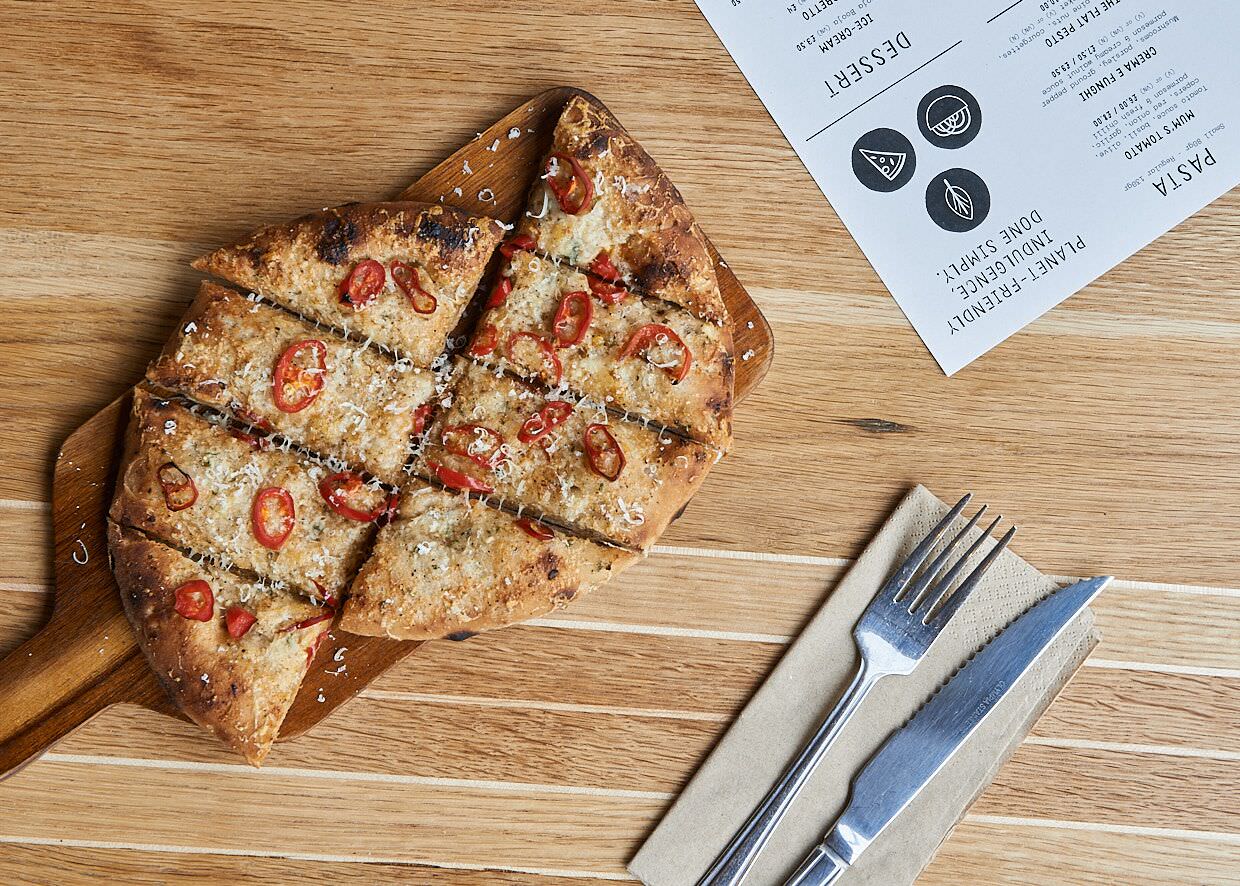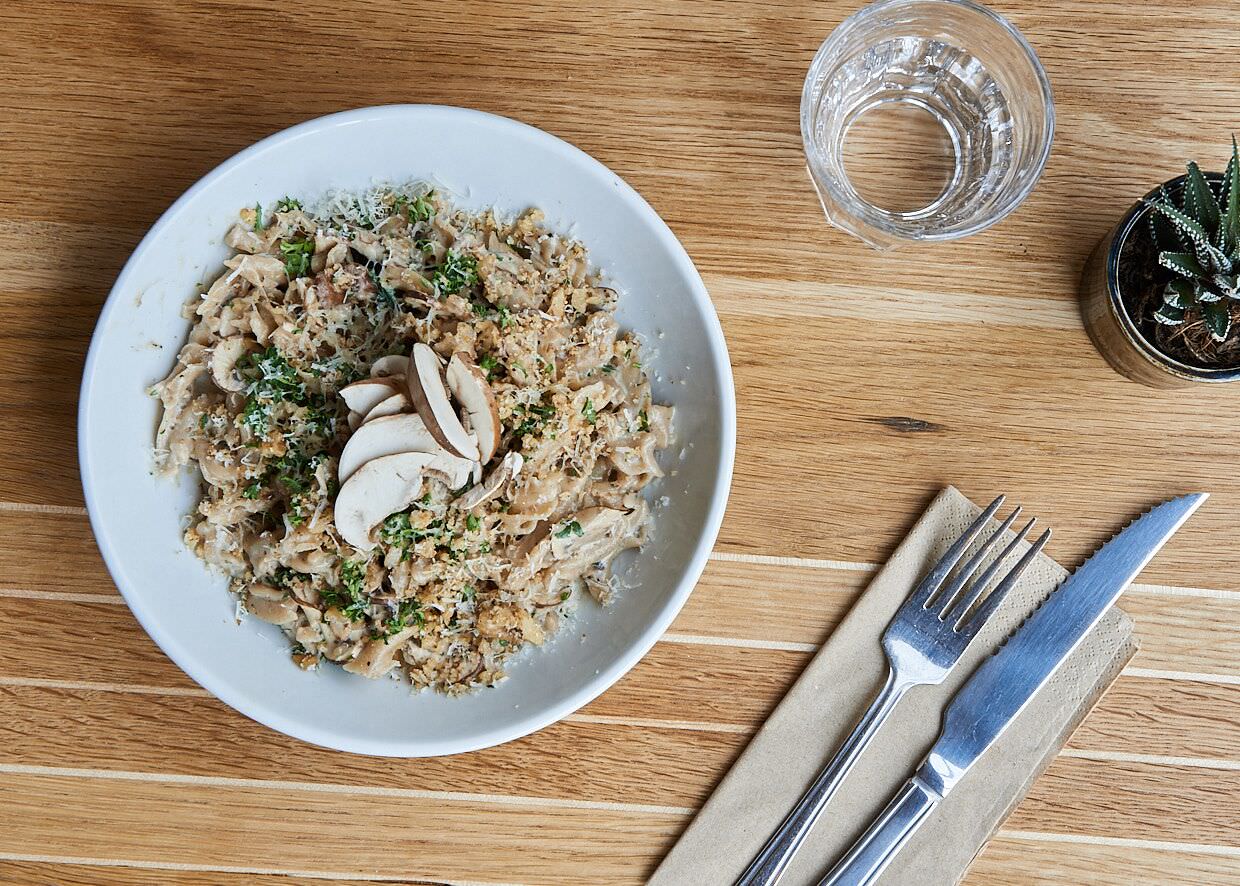 The interior is quite unique – it was a little tricky on a budget, but in this case it caused us to be more creative and think outside the box. The wood panelling was already here, we just scraped the paint off and found this rustic, beautiful wood underneath! All the other wood is either upcycled old floorboards used to build the bar or wood reclaimed from yards or tips.
Our tables were made new – I designed them and then had a friend build them, so even then we used someone in our local community which I love. We were going to have artwork, but soon decided that it would be too busy and take over the simple beauty of the wood, so we decided to have plants as art.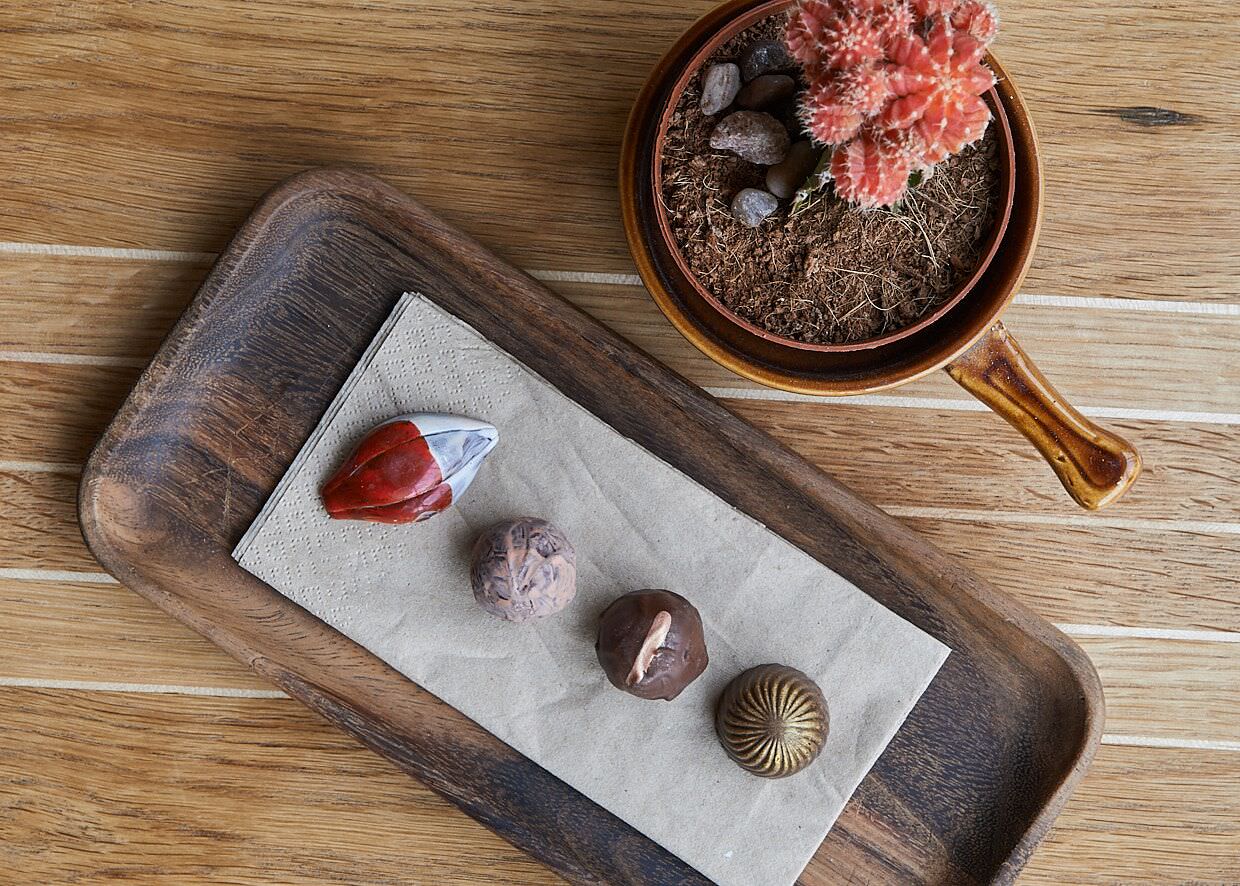 Are your ingredients locally sourced? If so, where from?
Our fresh ingredients are supplied by either Riverford Farm, Darts Farm or sometimes Shillingford Farm. We try to be as local as we can be and as organic as we can be, you know? It's all about finding that balance.
All of our dried food is from the South West as well. But it's really hard to get everything locally. For example, take olives and olive oil – those are shipped over from Italy, you just can't grow them here. With Pietro's Italian heritage and our Italy-inspired menu, we love sourcing things like our tomato sauce from Italy – you can't grow tomatoes like Italian tomatoes here! One of the ingredients we use – 'radicchio' – often comes from Chioggia, Italy, which is where Pietro grew up. It feels like little parts of his hometown arrive every week, it's fun.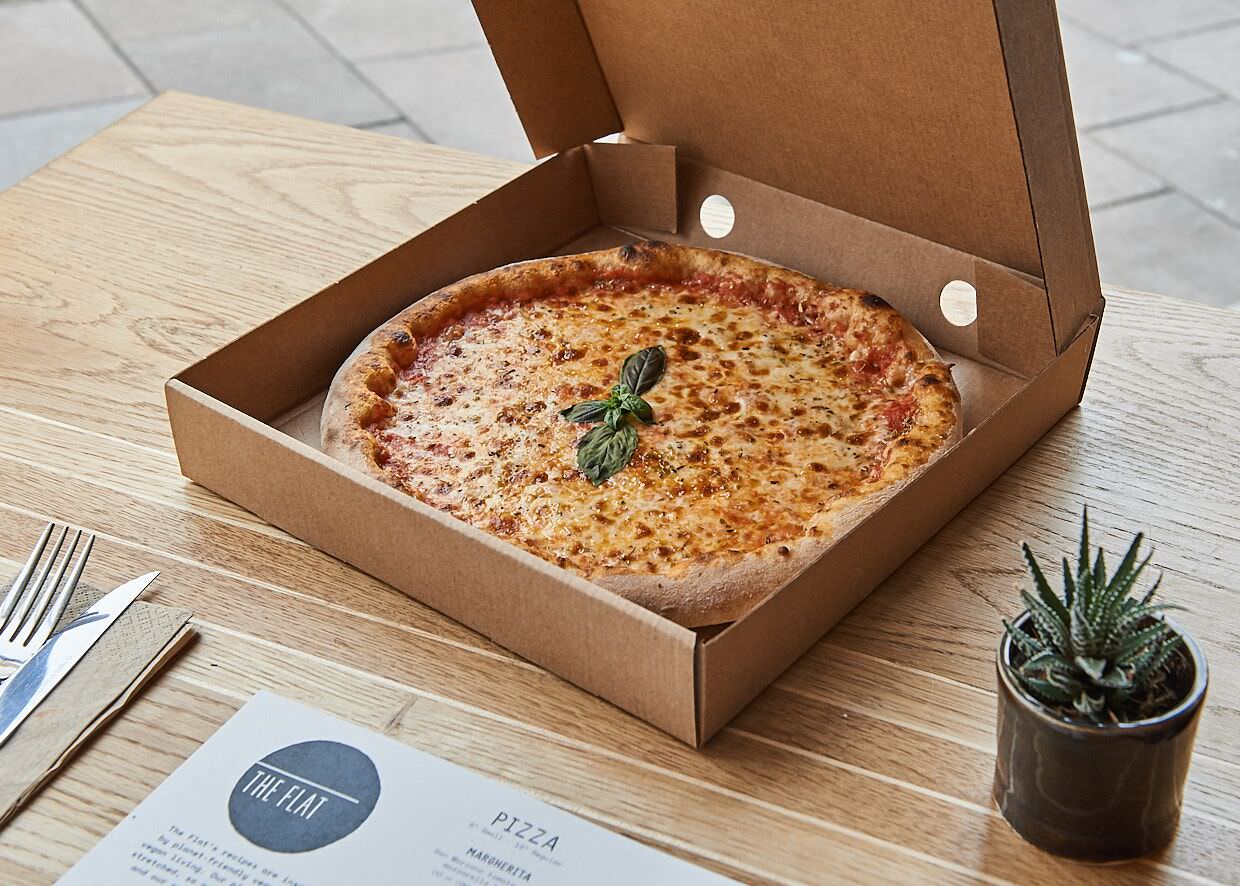 We are constantly aware and seeking out the best, most eco-friendly options. It's not just the food, but even little things like our loo roll – which is 100% recycled – and our takeaway boxes. Our cleaning supplies are green products sourced from a local business in Exeter called "Green My Business" – some of them are even homemade.'
What do you love about Exeter and Fore street?
So much! I love the size of Exeter – it's not too big and not too small. It's so easy to have a community and meet new people all the time. I've lived on Fore Street for 8 years. There's such a collision of different people, imaginations and creativity. The shops on this street are a manifestation of those individuals and their passions – and the shop owners here don't tend to be money driven. They're here because they want to make a difference and because they love what they do!
Here, it's real and it's raw. We do life together and we see people at their best and worst. It's eye opening and a good reminder to be thankful for what we have and to always give back when we can.
You just celebrated your first birthday as a restaurant! How's it all going and what have you learnt?
We have been so pleasantly surprised by how busy we've been and how we've been received by our customers and other shop owners on the street. Everyone has been so welcoming and generous and it's actually not been as scary as I thought it would be!
It is such a joy to share The Flat with our growing staff team – it's so cool learning from each other and getting excited about the restaurant, the food and what we, as a team, are creating. We've recognised that really valuing our staff feeds into the atmosphere and everything we do at The Flat. Creativity is always flowing and we are forever tweaking things!
We've learned lots of practical things too, like finding suppliers and different ways to source our food, things like that. We are finding our own routine and system – finding our groove with what works best and what doesn't.
What's one of your favourite things about running The Flat?
I just love clearing empty plates. I know that sounds funny – but there's something so satisfying about clearing away completely clean plates from people's tables and seeing that they've just scraped them spotless. That's when you know they've loved what they've eaten!
You can find out more about The Flat on www.theflatexeter.co.uk. Do visit our website to find out more about the food and drink photography services we offer. And please do contact us if you have any questions about how food and drink photography can help your business.