There is something about a magazine. In a world obsessed with its data footprint, it feels almost magical to physically hold creativity in your hands. The polished covers are so often home to a world of escapism and aspiration. Therefore, it's unsurprising that a solitary moment flicking through pages of a weekly or monthly chronicle can be enough to spark your imagination.
To help you along, we've picked five of the best photography magazines to read before the end of 2019. Whether you need practical advice, editing tips or a good old fashioned dose of inspiration, there's something for you. Take a pew, brew some coffee and hunker down with a some of the best reads in photography-based literature….
Practical Photography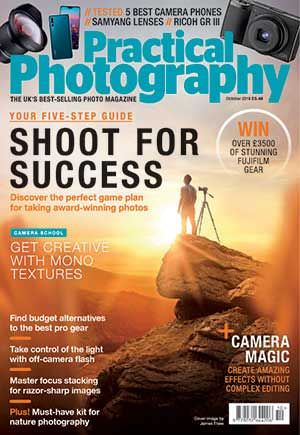 Practical Photography covers all bases. Whether you're a professional photographer, a curious first-time snapper or simply someone about to go on a holiday with a new camera, Practical Photography is a sound bet for you. From product reviews and how-to-guides to industry advice and interviews, it's an accessible piece of journalism that lives up to its name. If you want a magazine that does what it says on the tin, this is it.
Coupled with a great Instagram account and some truly beautiful shots, particularly by travel photographers, it's not all just business. Practical Photography is a magazine that appreciates the art beyond the shot just as much as it appreciates the intricacies of the technology. The result, therefore, it a well-balanced combination of art and practice.
Digital Photographer Magazine
If you want detail and expertise, look no further than Digital Photographer Magazine. The monthly journal dives in deep to give readers informative and practical content on how to learn and maximise your potential in photography. Products are tested and reviewed and features on cameras are explained. What's more, professional photographers' advice is peppered throughout the pieces in order to bring expert, hands-on tips to readers who might be starting out.
This magazine also offers free digital tools to readers. From editing resources to tutorials, the digital extras work as practical perks for those who really want to fine tune their work. Therefore, Digital Photographer Magazine doesn't stop when you turn the final page. Between the free digital content and their website, it's a magazine that's with you throughout the creative process.
British Journal of Photography
Founded in 1854, the British Journal of Photography is an iconic name in the world of magazines. Structured thematically, it hones in each month on subjects that are synonymous with photography oeuvres.
Whether the magazine is looking at place or sport, birth or politics, it does so in a fresh and contemporary way. Particularly strong on coupling photographs with well-written articles, its features have considered some of the biggest names in the industry, most recently Tim Walker.
Ultimately, what the BJP does well is to champion the work of up and coming artists. The result is a magazine with its finger on the pulse. A zine for the zeitgeist before society has defined its meaning.
If you want a beautiful magazine that's rich with creative features and photography news, the British Journal of Photography is certainly a reputable option for you.
Digital SLR Photography Magazine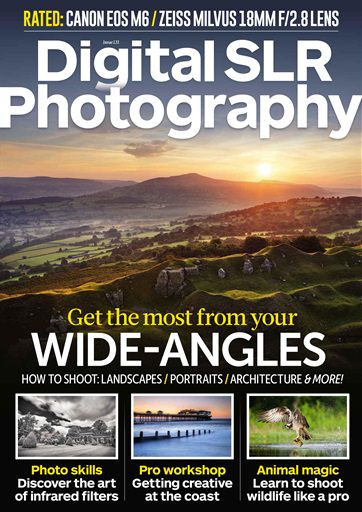 Coupling aspirational shots with monthly features, Digital SLR Photography Magazine is your go-to name for all things SLR. This is a magazine that pays attention to the intricacies of being a good photographer achieving standardised and impressive shots.
Their 'location guide' feature looks at one place each month and talks a reader through how to get the best results from that spot. Readers also praise the magazine's analysis of kit.
If you're looking for reviews of the latest tools and gadgets, the expert writers at Digital SLR Photography Magazine have got you covered. There is nothing basic or generic about their consideration of the options available to you on the market. No stone remains unturned.
If You Leave Magazine
If You Leave Magazine
If You Leave Magazine, also known as IYL, is a thoroughly modern venture. Born from a Tumblr account, it's made the unorthodox transition from screen to page. In an era of magazines choosing to digitalise in order to save money, IYL has taken to paper.
The result is a minimalist, beautiful lay-out that showcases the best in young talent. While the photographs are varied and each shot is fresh, there is a common denominator. The work is bound by a dream-like, melt-in-your-mouth delicious quality. This is a magazine to soak up and savour.
If you want tips on importing and export, editing and sharpening, this isn't for you. Instead, opt for IYL if you want a magazine that will push your creative boundaries and leave you muttering 'I wish I'd taken that.'
All in all, there's something for everyone. The key is to know exactly what you want from a photography magazine. Whether you're an inquisitive beginner who is keen to pick up some handy tips or a seasoned professional seeking some fresh inspiration and industry know-how, between print and digital, there's certainly something for you.
For even more inspiration and to get an idea about the services we offer, check out our portfolio page.